Update(June 30):
I would be away helping out at a children's camp till Friday. So I won't be blog hopping in the next few days. So don't be anxious if I don't reciprocate your visit =D
Next morning we headed to Ubud, took a slightly long journey. It wasn't super long but I don't remember it being short either. But still I was pumped up for the second day of Bali-awesomeness!
There were people selling newspaper outside the van on the streets. Guess what? They even have Star Newspaper! Thought of buying but the tour guide told me that is costs Rm15. (?!!) Rip off....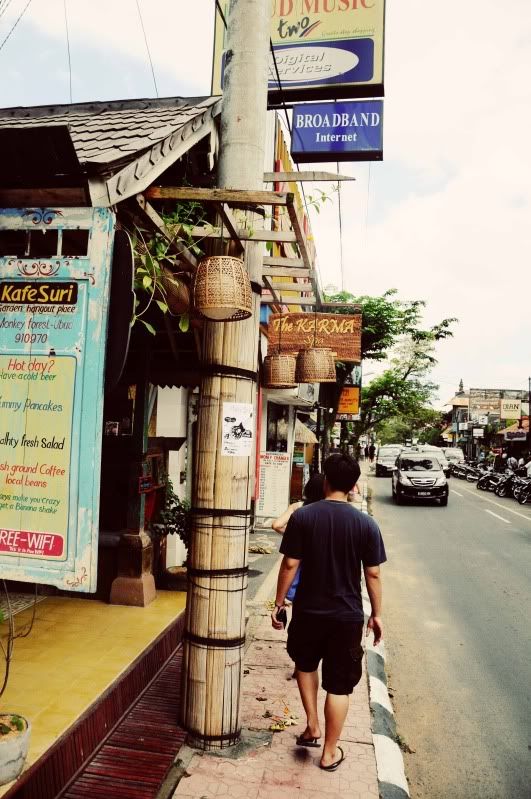 Arrived at Ubud Town, and started walking. There is this whole stretch of shops where you can just spend your whole day walking through. We had an hour.....
Scene on the streets...
Isn't this awesome? Why didn't Malaysians ever thought about this? Donuts on motorcycles! Bought a doughnut for 2000 rupiahs I think which sums up to less than 1 ringgit. Not Big Apple quality but you can expect something around Dunkin Donuts.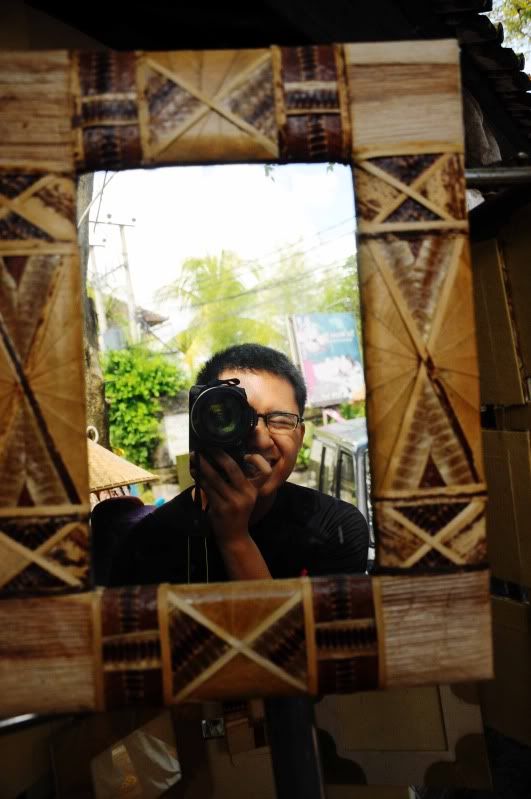 A little narcissism is good for the soul =)
Ken Jon and Ovira posing. Imagine this whole stretch of beautiful shops.
These are some kind of traditional Bali instrument which I don't know the name of. Can't believe that I did not even thought about asking. Bought one for less than Rm 10 ! It has a very hollow and enchanting tune. Sounds something like THE Bali tunes.
Ubud is a nice place to just get lost around. I don't think its a great place to shop but I think the ladies will definitely have fun browsing through.
But there's this
one amazing treasure at Ubud town
which you absolutely MUST visit if you ever go to Ubud. Won't tell you what it is but it is going to be....(wait for it...wait for it.....) LEGENDARY!!!(Those who watch 'How I Met Your Mother' would get my drift). I think that it might be one of the awesome-est post yet on this site.