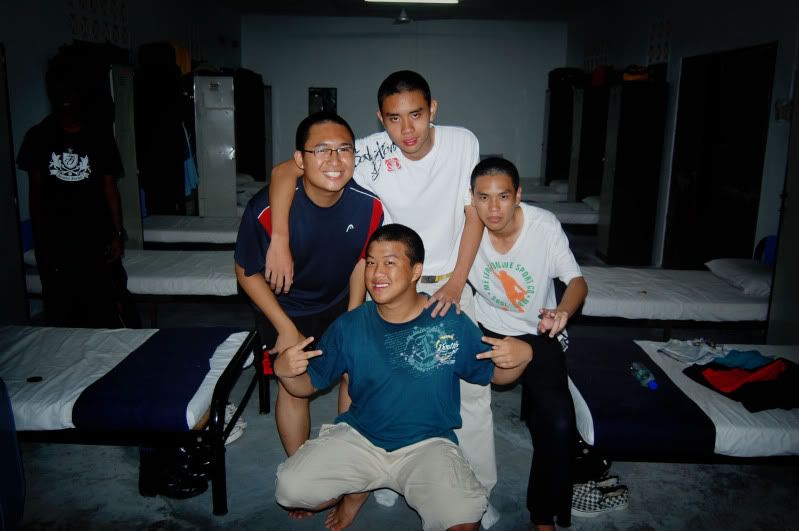 We all met on the first day and we all clicked immediately. (Lol, perhaps its the fact that we'rw most probable the only English speaking people in the whole camp) Tall one is Ching Sien, the one next to me is Jia Kit whom we call JK and the one in the front is Nicholas. JK and Nicholas are bilingual while me and Ching Sien are bananas (Chinese who cannot speak Chinese...lol)
The thing about National Service is that you really need good friends to help you through. We watch each other back, making sure we all wake up on time, eat together and et cetera. I really thank God for sending me such an good bunch of friends to hang out with.
I've seen people who refuses to make friends with other people and they look miserable ALL the time. Feel really sorry for those people. I actually tried making friends with them but they choose not to even though approached by other people. I call this 'digging you own grave' !