Besides the little bible study groups held throughout the week this is one of the things that I look forward to every week. Life may seem stressful but all it takes is a cupcake to make it all better. Thank you Miss Sarah and team for churning out these babies week after week. It makes me T.G.I.F. every single week.
Its a good thing I have class at the 6 Form Center during break time on Fridays. That way I can dash downstairs to get hold of one, before those
greedy
really hungry people start stuffing their pockets with more than one cupcake. Seriously, those things disappear FAST!
These pictures are from last year's Bake-a-thon, where we were raising cash for kids in Tondo which is located in Manila, Philippines. We sold each cupcake for a minimum donation of Rm 1. They sold like hot cakes! (pun...hhahah)
The cupcake team did a good job rolling out all the cupcakes. Ms Sarah's kitchen table was overflowing with cupcakes by the end of the day. I helped by watching them decorate the cupcakes, besides taking pictures and eating. =_____=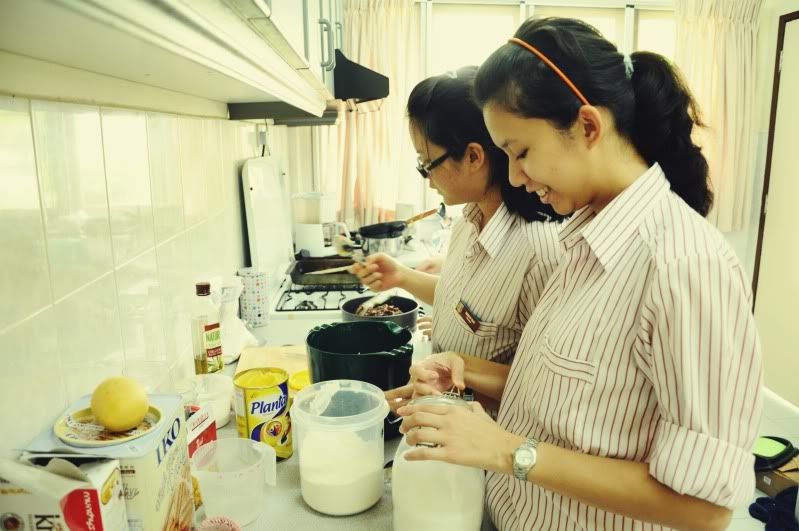 Here's Syahirah and Emily doing some baking