This post is a little late but Happy Mother's Day to you mom! We had a dinner for her a few weeks back at this korean restaurant at Pavillion called Da On. It was so good to finally have dinner with the family because it has been a while since I came out of school. I was holing in the school for the past weeks studying for my exams.

My mom have been so supportive all the time, and motivates me a lot during exams. She backs me up in prayer a lot too and I am very thankful for that. Her life story is nothing short of a miracle, its rather long so I'll save it for another day. But it has been truly inspiring to hear about how much she went through to become who she is today.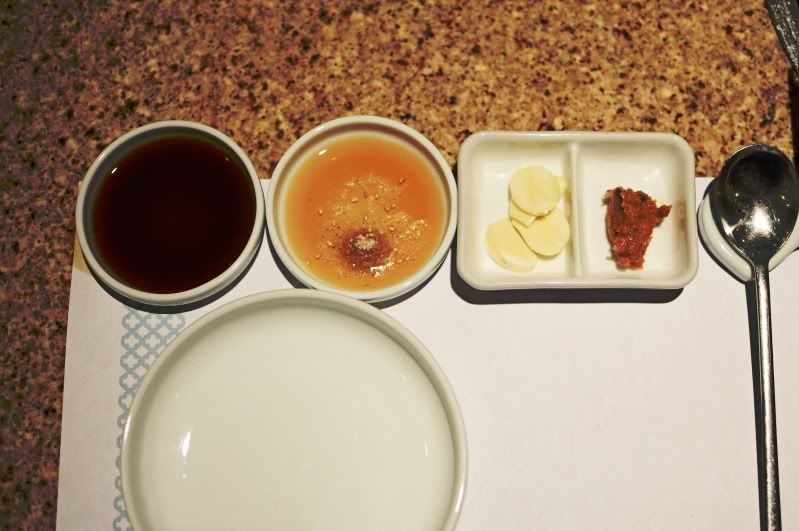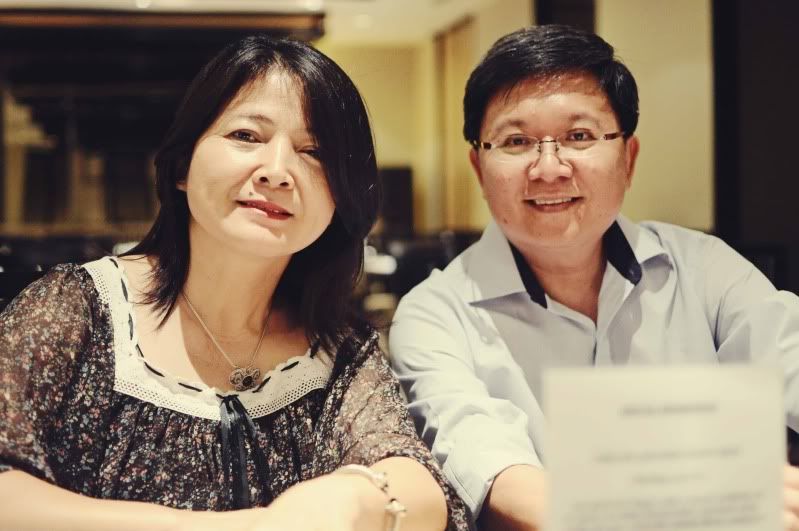 I remembered that mom liked this restaurant and was raving about how good it was the last time we went there, plus I was itching for some korean food as well. Da On is a very nice place to dine at, very contemporary design and good food.

Its also pretty cool because you have them barbecue-ing the food right in front of you. The meat have a very distinct korean flavoured marinade that I really like. Their steamed rice is also very addictive. I don't know why, but its really nice.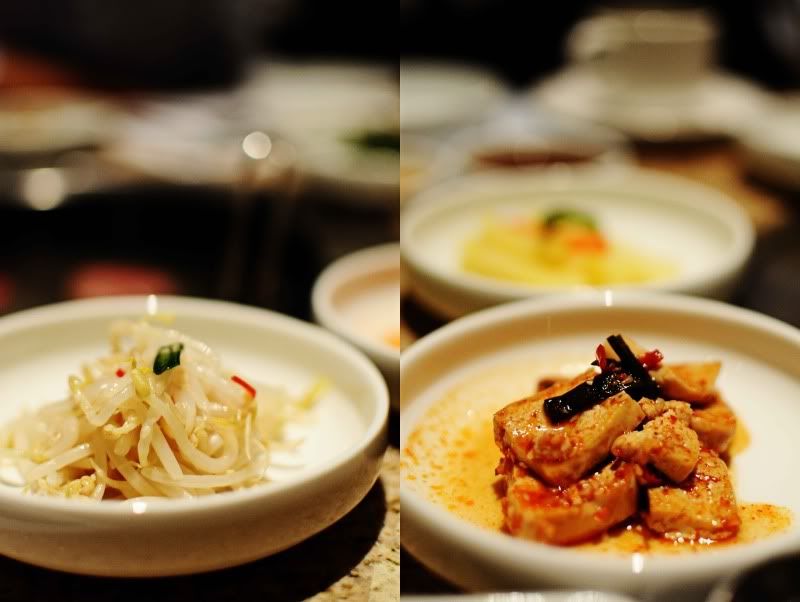 The thing I like about korean restaurants is that they give you this array of kimchi. I would call it the korean version of the spanish tapas. But I remember another restaurant that we visited long time ago that served way more varieties. So I was hoping for more actually.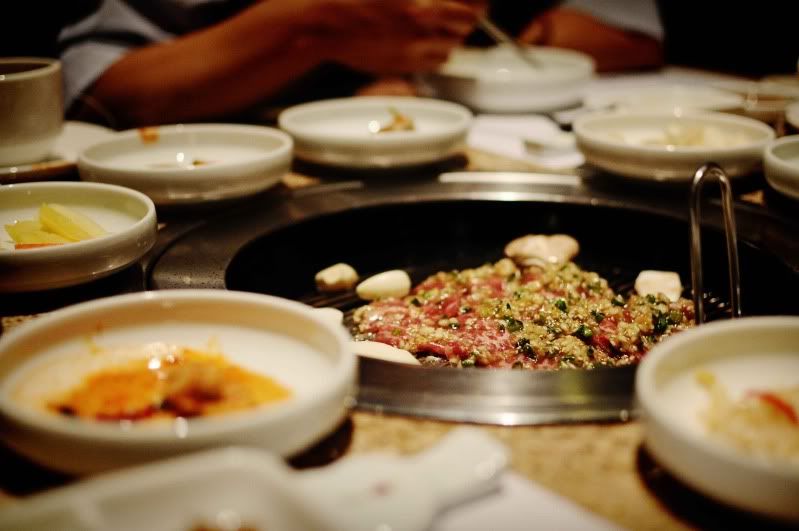 The meat was so good! I know I use the term 'so good' a lot in this blog but I mean it. We hardly eat at a place unless if we know that its good. And if it ain't good, you won't find it here. You will have a waiter cooking the meat for you, and you get it popped on your plate piping hot. I really like the way it taste! Dunk it in the marinade and you have fireworks of deliciousness in your mouth.

The menu isn't very extensive so they specialize in quite specific dishes. We had cow tongue which was nice, I liked the texture but it didn't fly as well with my dad. Tongue is essentially meat, pure muscle but with no fat which is why they had to slice it really thin or else it would be chewy. We also had some different cuts of beef marinated with and without garlic.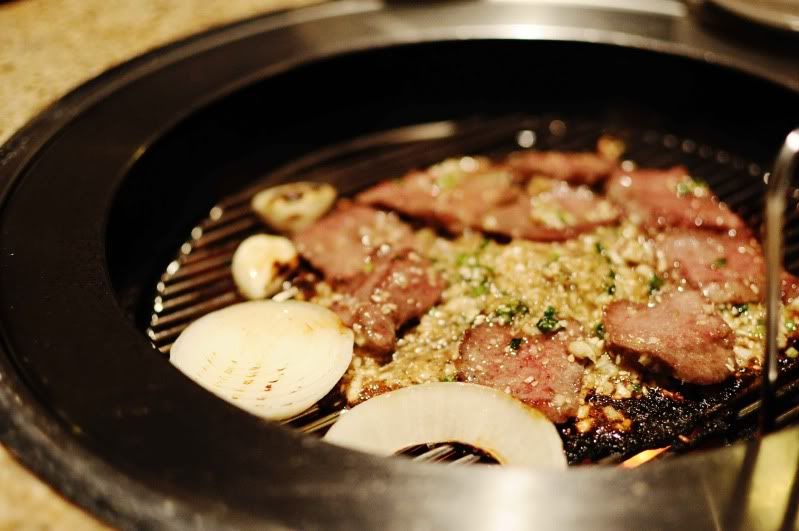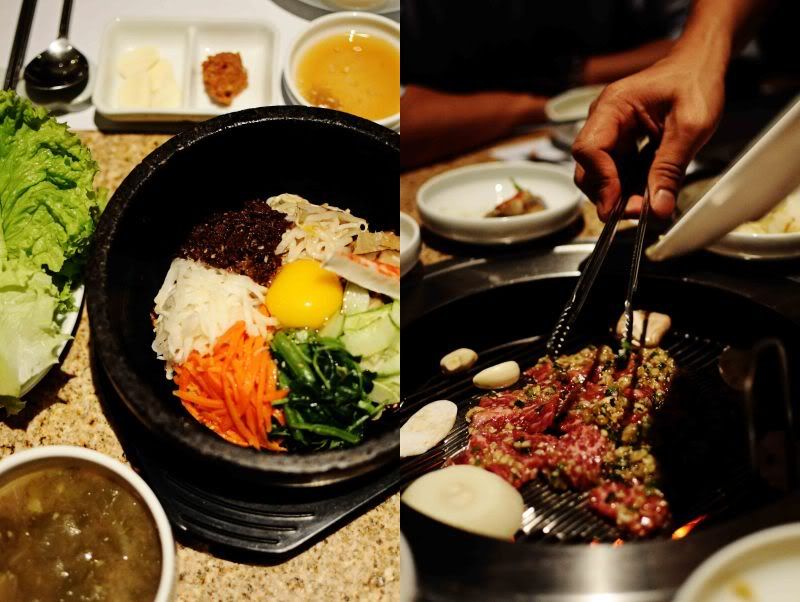 I've fallen in love with the bibimbap since ordering it in Singapore last year. Its rice topped with vegetables, an runny egg yolk and kimchi sauce served on a hot bowl. Then you quickly mix everything up as the hot bowl helps cook the runny yolk.